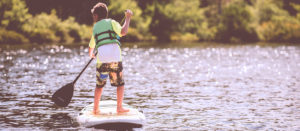 One of the most favorite parts of camping for most boys and girls is the activities that they can take part in. They enjoy hikes through the woods, campfires with ghost stories, and being able to get into the water at times throughout the day. There is just something great about enjoying all the water sports and it is even better if the lake has a beach for them to enjoy as well because it leads to a whole lot of lakeside beach fun at camp.
Watersports and More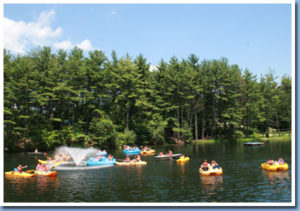 Most all scout camps have large lakes for the kids to enjoy nearby. They also try to have a variety of things available for kids to use in the water. This is so that the campground and troop leaders can encourage them to get active and stay that way. They may have paddle boats, canoes, kayaks, and more. They may also have large inflatable rafts for the kids to float on or pool noodles for times when they are trying to push people into the water in a competitive game of jousting. The possibilities and the fun are endless, but there also comes a time when everyone wants to just simply sit by the lake and enjoy.
Beach Fun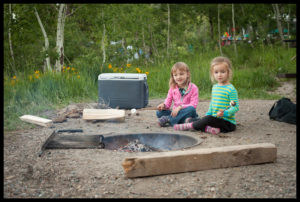 On the beach of a lake, most scouts enjoy simply hanging out. They love to have a bond fire in the evening hours where they can roast marshmallows and kick back in lounge chairs where they may have a hanging cup holder resting for their chilled soda. This is big because most of the time at camp they only get water or milk so soda is a big deal. They also tell ghost stories and at times if there is a girl camp next to a boy camp, they all get together in this area to mingle. During the day, they also enjoy that spot by the lake because it is still a great hangout spot for them when all other activities have slowed down. Girls enjoy sunbathing on the beach and boys enjoy hunting for sticks and other things that they can throw into the water or make toy rafts with. When the water is clear, these same kids also enjoy wading into the water to see what wildlife may be hidden beneath the surface.
Making it Happen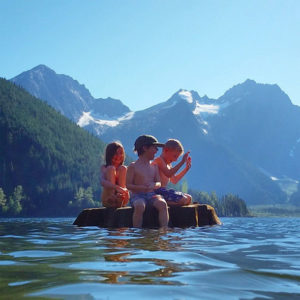 As with all other areas in the camp, nature doesn't always make it enjoyable for the kids. Some summers a camp may have to go in and remove lake weeds or spray for pests down by the lake. They may have to replace the lounge chairs and set the burn pit back up. It is the campgrounds efforts that make everything worthwhile and more enjoyable, but they can only do it with support from the troop leaders and all the scouts who want to be there to enjoy it. Without people willing to go camping, campgrounds have no reason to make sure the paddleboats are working and the kayaks are durable and this is truly sad because of all the missed opportunities for fun.